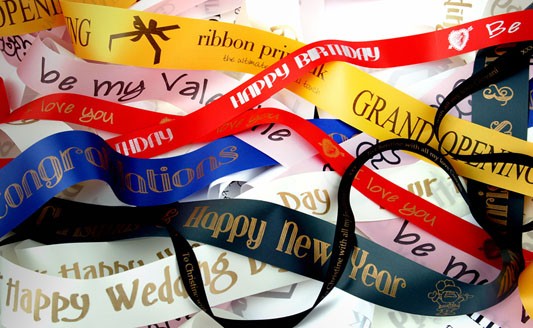 We print on ribbon!
Globos
Globos is a manufacturer of personalised printed satin ribbons for a variety of applications from mourning ribbon to sashes for Mister- and Miss elections.
We print ribbon 10-100mm, from 1m within 1 day
and scores a
8.4
/
10
on the basis of
1366
customer ratings.
---
Why let us print your ribbon?
On weekdays order before 3pm, shipped today. You have...



We ship worldwide.
Postpay possible (for companies).
No minimum purchase.
Exclusive use of luxurious satin ribbons.
Choice from ribbon widths of 10, 15, 25, 45, 70 and 100mm.
Always 55 Ribbon colors in stock.
Always 14 Printing colors in stock.
Full-Color print possible.
Printing on back-side ribbon possible.
Lowest Price Guarantee.
Your credentials will be treated confidentially.
Customer service responds very fast on email.
Score 8.4 from 1366 customer reviews.
---